Get Familiar With The Layout Tools
Familiarizing yourself with the different layout options can help you create visually appealing PowerPoint presentations. Every PPT design consists of different elements like fonts, colors, charts, images, and text. Each of these elements needs to be placed in the right position to give your presentation an overall polished look. Furthermore, you have the option to pick from a variety of templates suitable for different types of presentations. By choosing appropriate layouts and manipulating the elements accordingly, you can create professional-looking slides that will make your presentation stand out from the rest.
For example, you can use grids and guides to align your text and images in an organized way to create a top-notch PPT design. This is because grids and guides offer structure within the design, allowing you to place elements precisely on the page and create a more professional look. Additionally, they can help you maintain alignment even when you make changes to the presentation. This can save you time making modifications, as well as ensuring your design remains consistent throughout the PPT document.
Additionally, using various shapes, lines, and arrows can make your slides easier to follow and understand Thereafter, PPT Design does more than just add text to slides. By using various shapes, lines, and arrows, you can make your presentation more organized and easier to comprehend. This will create a visually pleasing environment for the audience and give them a greater understanding of your message.
Free PowerPoint Presentation Template
Utilize Advanced Shapes And Objects
Adding advanced shapes and objects for creating your Best PowerPoint Presentation Design can help add interest and visually engage your audience. A careful selection of relevant images, graphics, illustrations, and videos can assist in delivering the message effectively. Even seemingly small details such as the use of appropriate colors, fonts, and backgrounds can make a PPT design look more professional and impressive. Furthermore, creating custom graphics or modifying existing ones can help give you an element of uniqueness and help you stand out from the rest of the crowd. So think outside the box and choose wisely when it comes to PPT design.
Utilizing 3D shapes and objects can help bring the focus of the presentation to the key points you want to emphasize. This type of design elements can be used to effectively draw attention to the major topics or points you wish to discuss. Adding 3D objects can help break up the monotony of a traditional presentation and provide visual relief to viewers. Moreover, by introducing three-dimensional elements, the PPT presentation can become visually more appealing and can even help foster better engagement with viewers. Additionally, 3D shapes and objects, when used correctly, can even make complicated data easier to understand, allowing viewers to more easily digest the information that is presented.
Incorporating animation and other effects can add a dynamic touch to the presentation, making it more engaging and memorable for viewers Additionally, PPT Design is a powerful tool to communicate ideas and information to viewers. By incorporating animation and other effects, it adds a dynamic touch to the presentation that helps keep the audience engaged and makes it more memorable. With the help of PPT Design, you can create an effective visual story for your audience.
Incorporate Graphs And Charts
Graphs and charts can help to simplify complex data, making it easier to understand and retain. PPT Design is an important tool to ensure all the relevant information can be communicated effectively. When used correctly, graphs and charts can provide visual cues that assist in illustrating complex data in an accessible way, as well as helping viewers to identify key trends and patterns. When designing a PowerPoint presentation, it is essential to use a range of visuals such as diagrams, graphs, and tables to ensure the data can be quickly comprehended. Care must be taken not to overload the slides with too much information, instead focus on the key points that will help to increase understanding.
They also make presentations more visually engaging and can help to emphasize important points. PPT design is a great way to make your presentation stand out and capture the attention of your audience. It involves blending text, graphics, colors, and fonts together to create an appealing design that captivates viewers. With the right design strategy, presentations can become more effective and easily understood. PPT design also allows presenters to communicate their ideas in a clear manner that resonates with their audience.
When incorporating graphs and charts into your presentation, be sure to use the right type of chart for the right purpose and use the same style throughout for a cohesive look Furthermore, when creating your Powerpoint presentation, the use of graphs and charts is an effective way to convey complex topics to an audience. When including such visuals, it is essential to ensure the right type of chart is chosen for the right purpose and that a cohesive style of design is used throughout the entire presentation. This will provide an overall polished look and make it easier for viewers to understand the points that you are trying to make.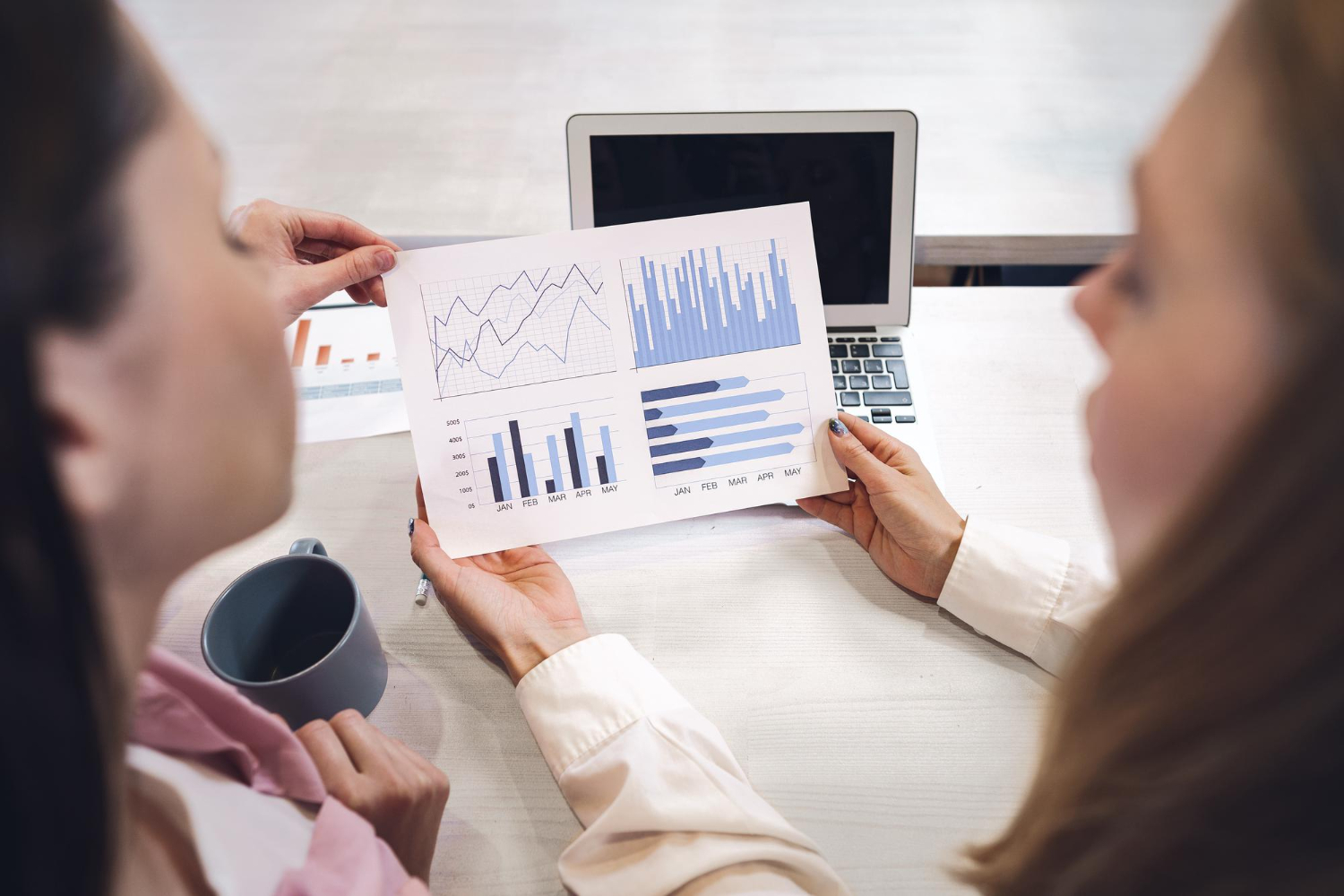 Employ THE Use OF Theme Variations
Using theme variations can help you create a consistent look and feel throughout your presentation. It is important to choose the right colors, fonts, and lay out so that your audience can easily identify and remember your presentation. Having a unified design will help your audience follow the main points of your presentation as well as feel a sense of cohesion. Additionally, by carefully selecting a theme for your PowerPoint presentation, you can create an aesthetically pleasing slide show that will stand out from the others. Ultimately, it is essential to take into account the power of design when creating a professional PPT.
You can use these variations to quickly adjust the colour scheme, fonts and slide layouts to match your company branding. With the right PPT design, you can convey your ideas to any audience in a visually compelling way. Different layouts and styles for slides can be used to emphasize key points and images, help direct the flow of information and enhance the overall look of your presentation. Furthermore, you can use a range of fonts to give your presentation a unique look and feel that reflects your company's branding. By using PPT design to its fullest potential, you can create presentations that stand out from the rest while effectively communicating all the necessary information.
Employing the use of theme variations can help you create a professional and polished presentation that will have your audience engaged from start to finish Similarly, designing a PowerPoint presentation with the use of theme variations can help ensure that you create an effective, professional and polished presentation. This will have your audience engaged from start to finish and ensure that you deliver your message with clarity, impact and visual appeal.
Include Pop-Up Elements
Pop-up elements can help draw attention to important points or facts in your presentation. When designing a PPT, there are several ways to do this effectively. For example, incorporating visuals that are eye-catching and relevant to the topic is a great way to draw attention. Additionally, utilizing animation techniques such as fly-ins or fades can also be effective in highlighting key points. Finally, it may be beneficial to also add simple text graphic elements or symbols in order to emphasize main points or messages you want your audience to take away. All in all, incorporating pop-up elements can help make your PPT design stand out and draw attention to important points or facts.
They also add a sense of interactivity to the presentation, making it more engaging for the audience. By leveraging the use of compelling visuals and animations, PPT design is an effective tool for providing a visually-appealing and impactful presentation. Through well-designed presentation slides, one can visually illustrate data, enhance the audience's understanding of a concept and make it easier to remember. With its ability to effectively communicate ideas, PPT Design is an essential part of every successful presentation.
Pop-up elements can also be used to link to additional resources or external websites, offering further information on the topic at hand Also, pop-up elements can be extremely useful when designing a PPT presentation. Not only can they be used to draw attention to the most important concepts and points, but they can also be used to link to additional resources or external websites, offering further information on the topic at hand. This is a valuable tool for any presenter who wants to ensure their audience has access to all relevant material.
Add Animation And Special Effects
Animations and special effects can help draw attention to important points in a presentation. When used creatively, they can help keep an audience engaged and focused on the key message. PPT design elements such as transitions, graphics, and animation can be used to make a presentation more interactive and interesting for an audience. When used in combination, these components of design can enhance the overall impact of the presentation, leaving a lasting impression on the audience.
Animations can also be used to break up long or boring slides, making the presentation more dynamic and engaging. By using animations strategically, the presenter can bring life to a presentation, captivating their audience and enhancing the overall experience. Animations should be used to highlight key points, or to bring attention to important data points within the presentation. Animations should be used sparingly and be crafted carefully – too many will create a cluttered presentation, while too few will render them ineffective. With the right balance, animations enhance presentations and make them more memorable and engaging.
You should use animations and special effects sparingly, however, as too much can be distracting and take away from the overall message of the presentation Moreover, as with all design projects, it is important to understand the concept of restraint when it comes to Professional PPT Design. As such, you should use animations and special effects sparingly, as too much can result in distraction and the risk of taking away from the overall message of the presentation. Keeping these principles in mind will help inform your design choices and create an effective PPT presentation.
Related Content: Better PPT Design – Stop Making Ugly And Ineffective PPT Design